Spotlight: Arezzo, Tuscany
City of Oscar-Winning 'La Vita e Bella'
Film lovers may wish to know that the Oscar-winning La Vita e Bella (Life is Beautiful) by Roberto Benigni was filmed in Arezzo. As you walk through the old town you can see signs featuring film locations.
Arezzo's Piazza Grande is a special place to see, with its sloping square and surrounding medieval buildings. The 14th century Church of Santa Maria della Pieve is a main landmark with beautiful curved steps leading up from the square. On the first Sunday of every month there is an antiques market in the old part of town, where the Piazza and surrounding streets are lined with stalls selling amazing pieces of furniture and bric-a-brac. There is something for everyone, from classic Italian antique furniture to 1960's kitchen chairs and mini-bars. It is the perfect way to spend a Sunday morning, followed by a pizza of course for lunch in one of the many nearby restaurants. Also make time for the many other quaint shops and beautiful antique stores.
Must See Sight
Piazza Grande
Predominant language
Italian
Most memorable experience
Discovering the old part of town! Also in the summer they hold a jousting tournament with contestants from Arezzo's 4 quarters. Competition is fierce and the atmosphere electric. Booking seats is recommended because the standing room can get rather raucous!
Best places for a single girl or groups of girls to go out
The Italian way is to dress up (heels, tan, and make-up all seem the standard) and take a walk along the 'corso,' or main street. There are plenty of places to stop for a drink along the way and lots of people-watching in store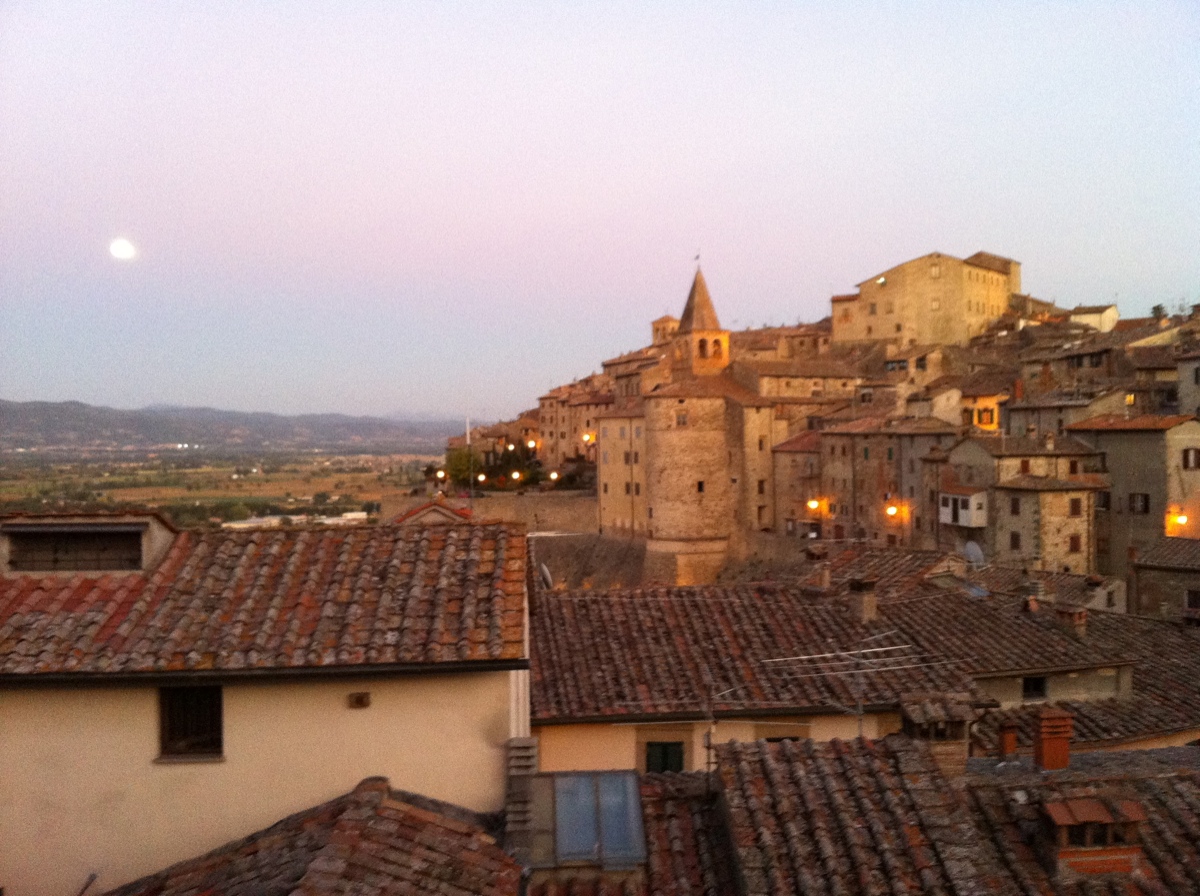 Walking alone and at night:
Safety Scale - 1: Generally safe, however remain cautious to your surroundings
Medical advice:
In Italy you can only buy drugs in a pharmacy, unlike the US/UK where over-the-counter drugs are available in supermarkets and small convenience stores. Drugs are more expensive in Italy when compared to the UK. For pain relief, Tachipirina is like Aspirin and for women's infections (such as yeast infections, aka thrush) there is over-the-counter Cantestan.
With Contributions by Tracey Lega
Tracey is a UK expat, married to an Italian, proud Mum of 2 and has lived in Arezzo for 2 years.